August 25, 2020
Two New
UAG

Watch Straps: Nato & Civilian Silicone
UAG's recent Apple Watch strap releases continue to impress.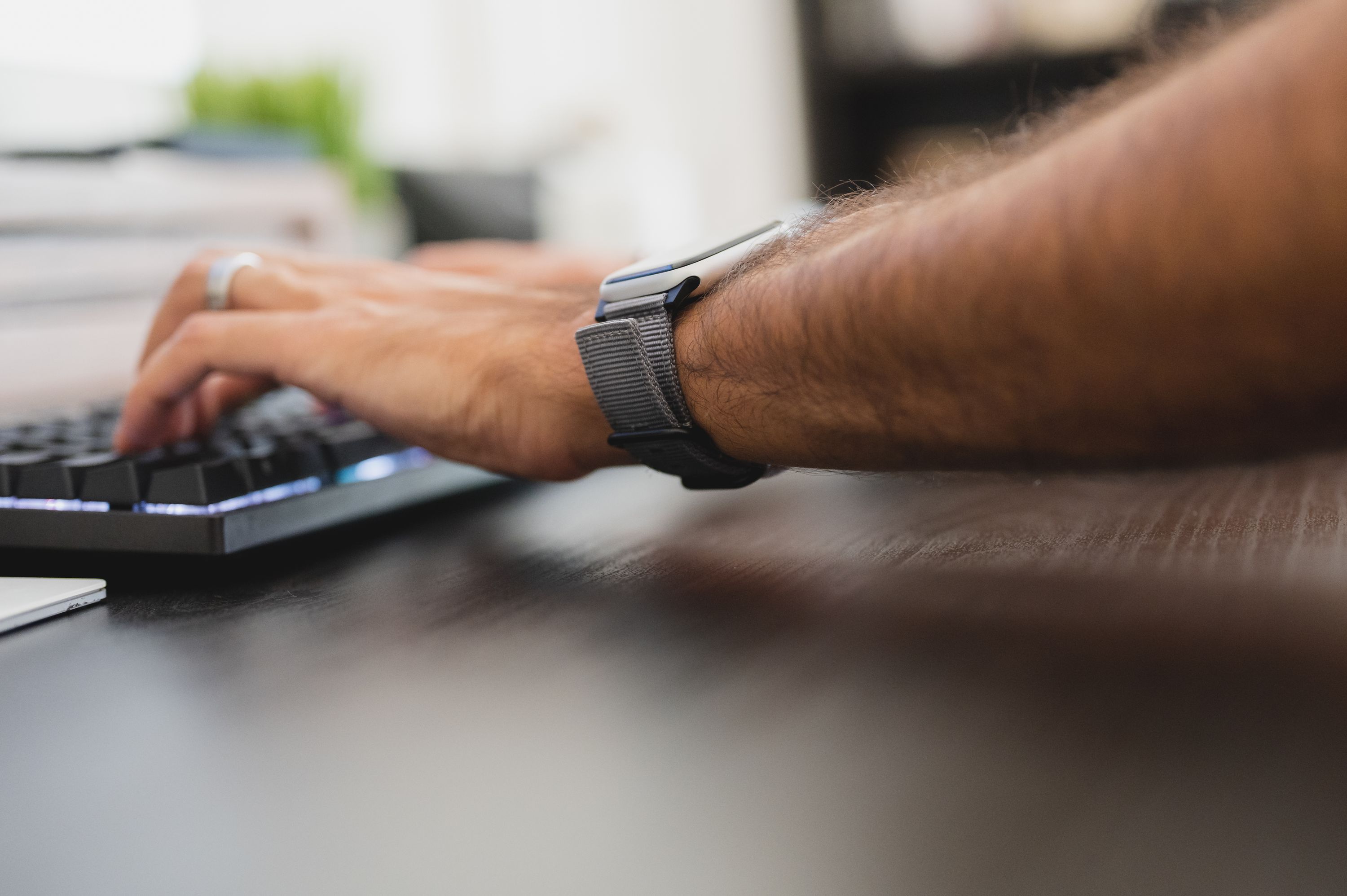 A year after my initial review, the UAG Leather Watch Strap is still my most-used strap for the Apple Watch Series 4.
It has held up to the rigours of daily wear and tear, and its blend of good design, good materials, and handsome aesthetics lend an air of rugged sophistication to a watch that I'm otherwise not especially fond of.
At the time, UAG surprised me with the quality of its craftsmanship and attention to detail, so when a new range of straps launched earlier this year, I was excited to try them out.
I've had both the Civilian Silicone and Nato watch straps on my wrist for the better part of two months now, and I wanted to briefly examine each in case you're after new strap choices for your Apple Watch.
UAG

Nato Watch Strap

Tracing its history to the British Ministry of Defence Standard, Nato straps have little to do with NATO itself. Typically around 20mm wide and made from nylon, the straps are practical, durable, and iconic in the modern watch landscape.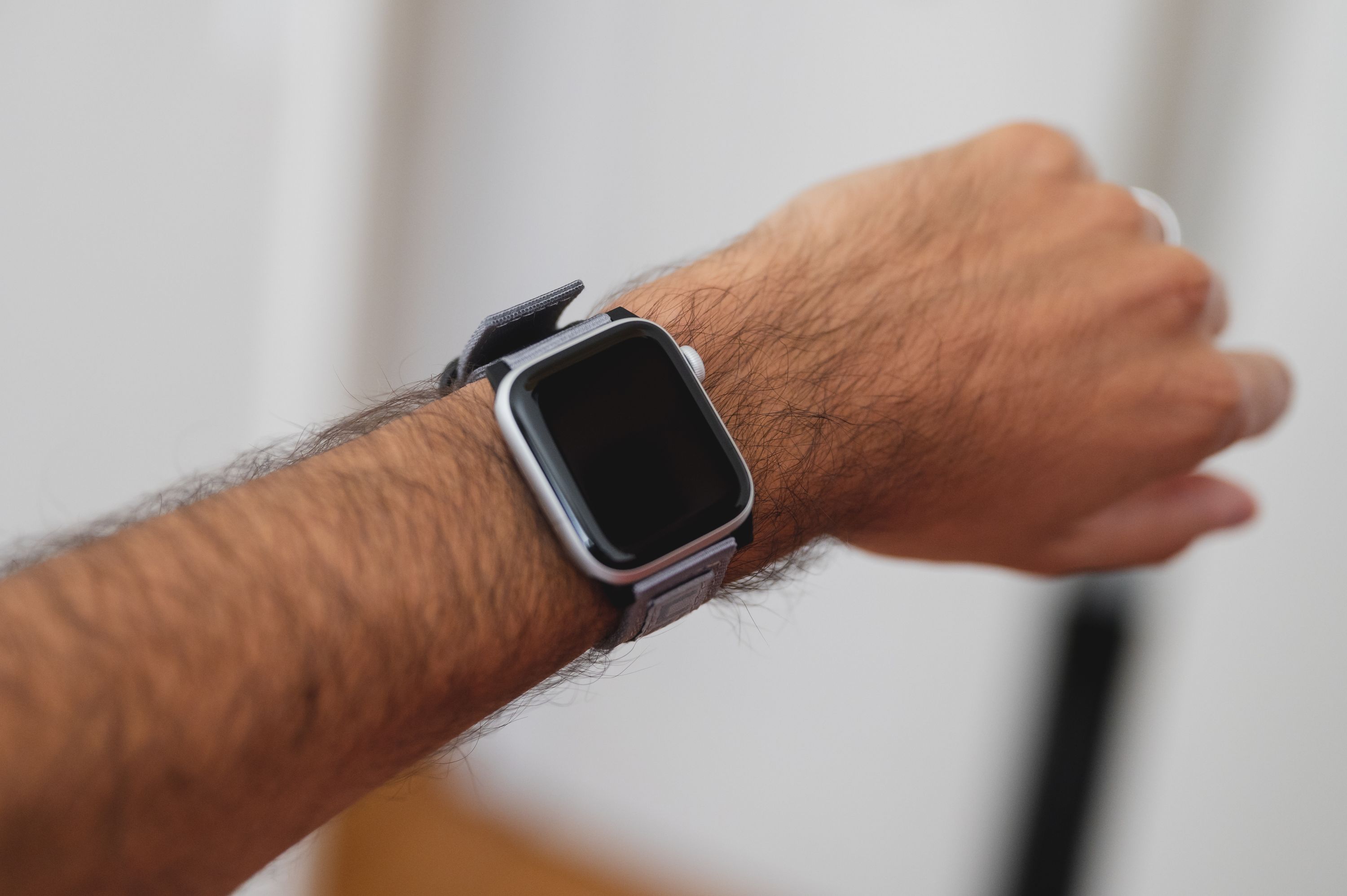 UAG's take on this classic strap design is terrific. Mine is a historically-appropriate grey (it also comes in an olive colour), with black stainless steel hardware and water-resistant, high-strength nylon weaving.
It feels light and breathable in Toronto's humid summer temperatures, and pairs nicely with the silver of my aluminum Series 4 case.
The grey keeps it from looking too "military", but this strap still gives off a more outdoorsy vibe than its leather or silicone counterparts. It's tough, not sporty.
One detail I appreciated is the close interval between adjustment holes, allowing for more precise sizing. On other watch straps, I've been annoyed to find that my wrist is too slim for one hole but too wide for the next, resulting in a compromise in comfort either way. This kind of strap will never have the infinite customizability of a Milanese loop, but I've been able to find my perfect fit with these holes—and unlike a Milanese, it will never slip.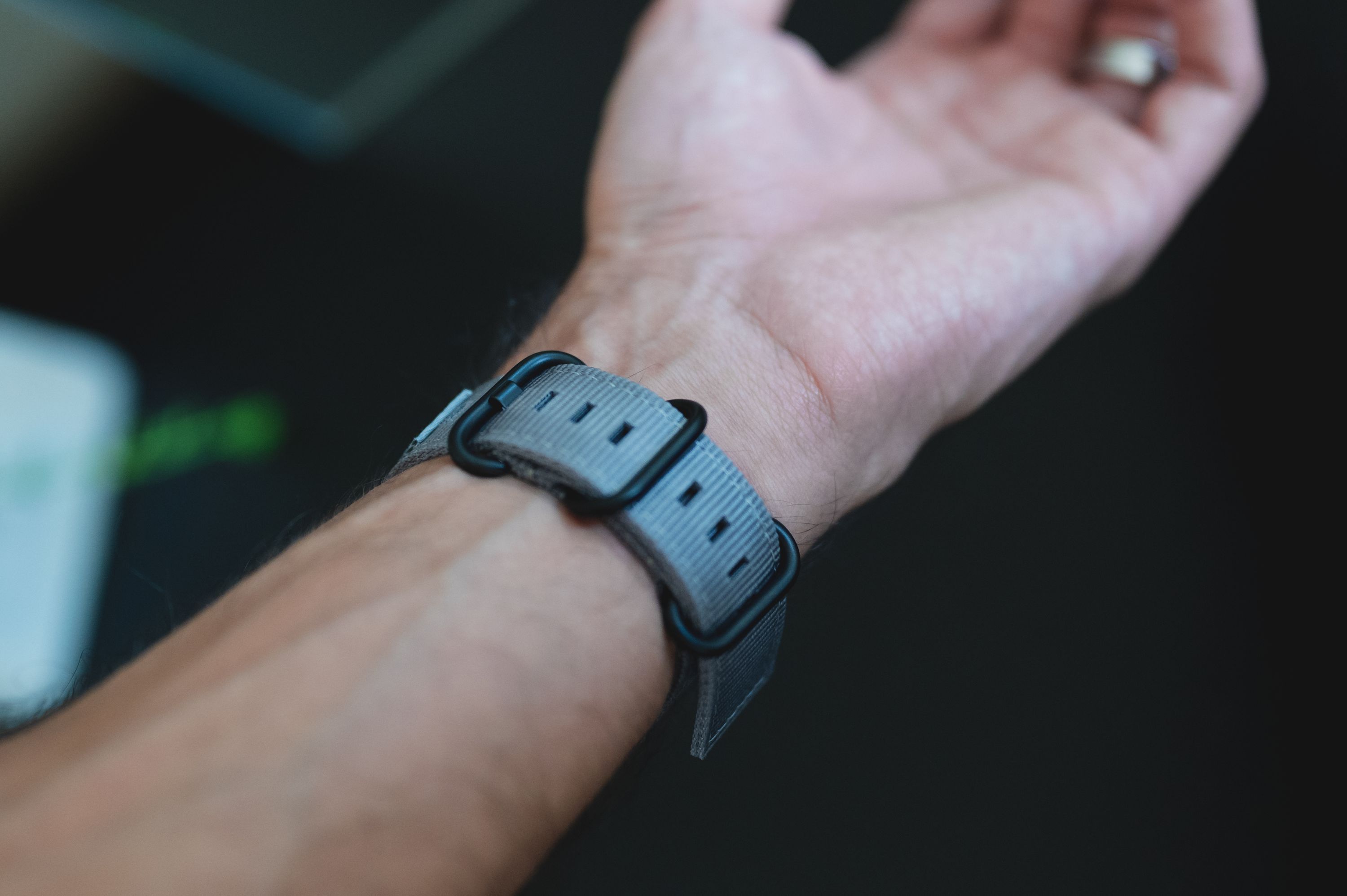 There isn't a lot that I dislike about this strap, but if I had to pick one nit it would be with the loose end of the strap. Unlike the leather strap, the Nato's second strap loop is in a fixed rather than sliding position, so slimmer wrists like mine may find that there's a length of loose strap coming out the end. The material is pliable enough that it will generally fit the curve of your wrist, but with no way to fasten it like you could with the clever locking collar snap of the former, it's more likely to snag on sleeves.
Still, this is a small issue that hasn't actually caused me any trouble in practise, and if your wrist is wider than mine (I wear this strap on the third hole), it will be a total non-issue.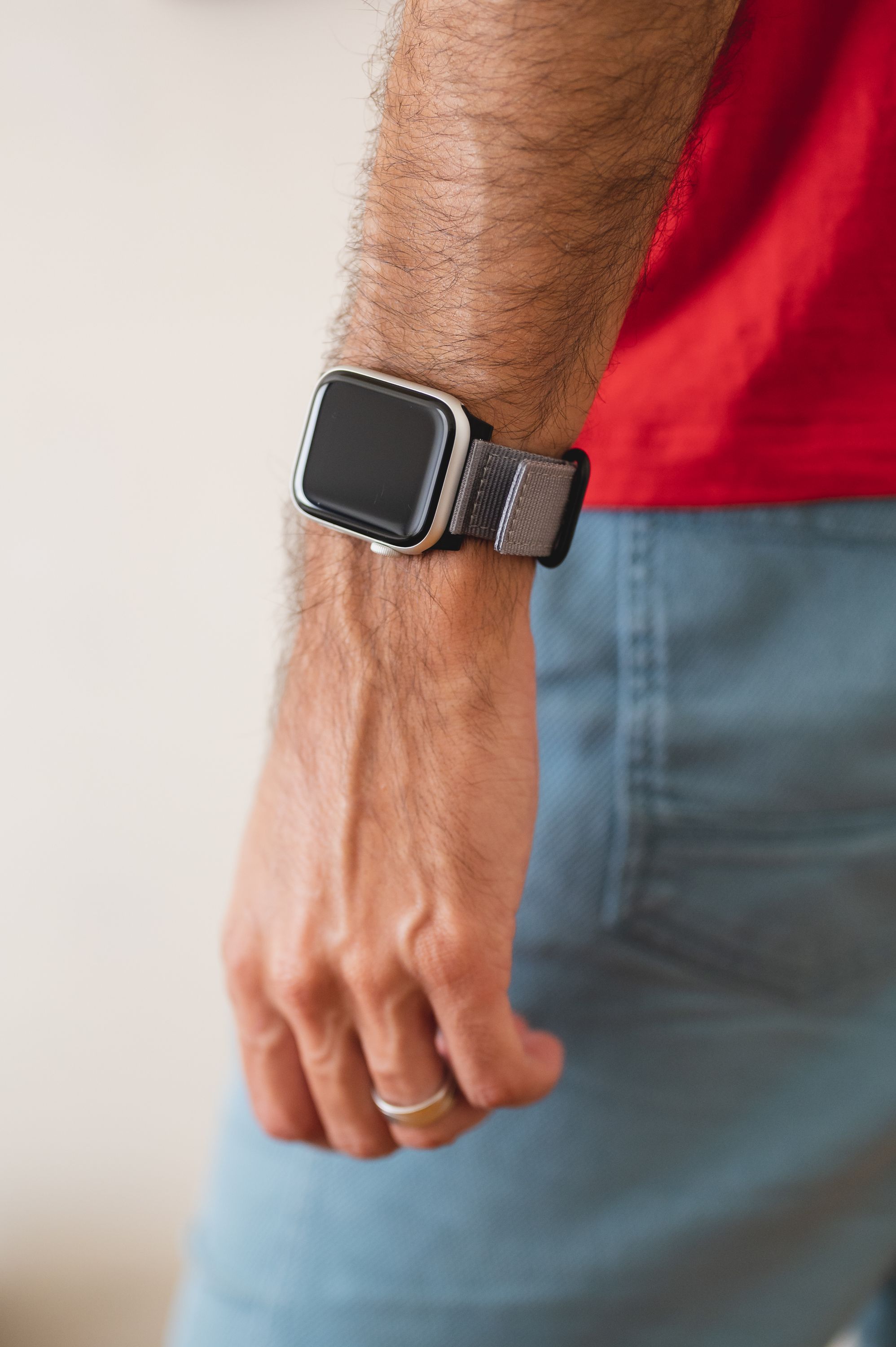 It remains to be seen how it will hold up to longer-term wear, but so far the UAG Nato strap has withstood daily use with no trouble—and given my track record with the leather strap, I have high hopes for this being another reliable, durable companion.
UAG

Civilian Silicone Strap

Similar to Apple's own silicone bands, the UAG Civilian Silicone is a sporty strap designed for comfort during exercise.

The finish is silky smooth, coming in either slate/orange or black/orange duotone looks; I prefer the slate/orange because it looks a bit less Halloween-y, but both have their charms.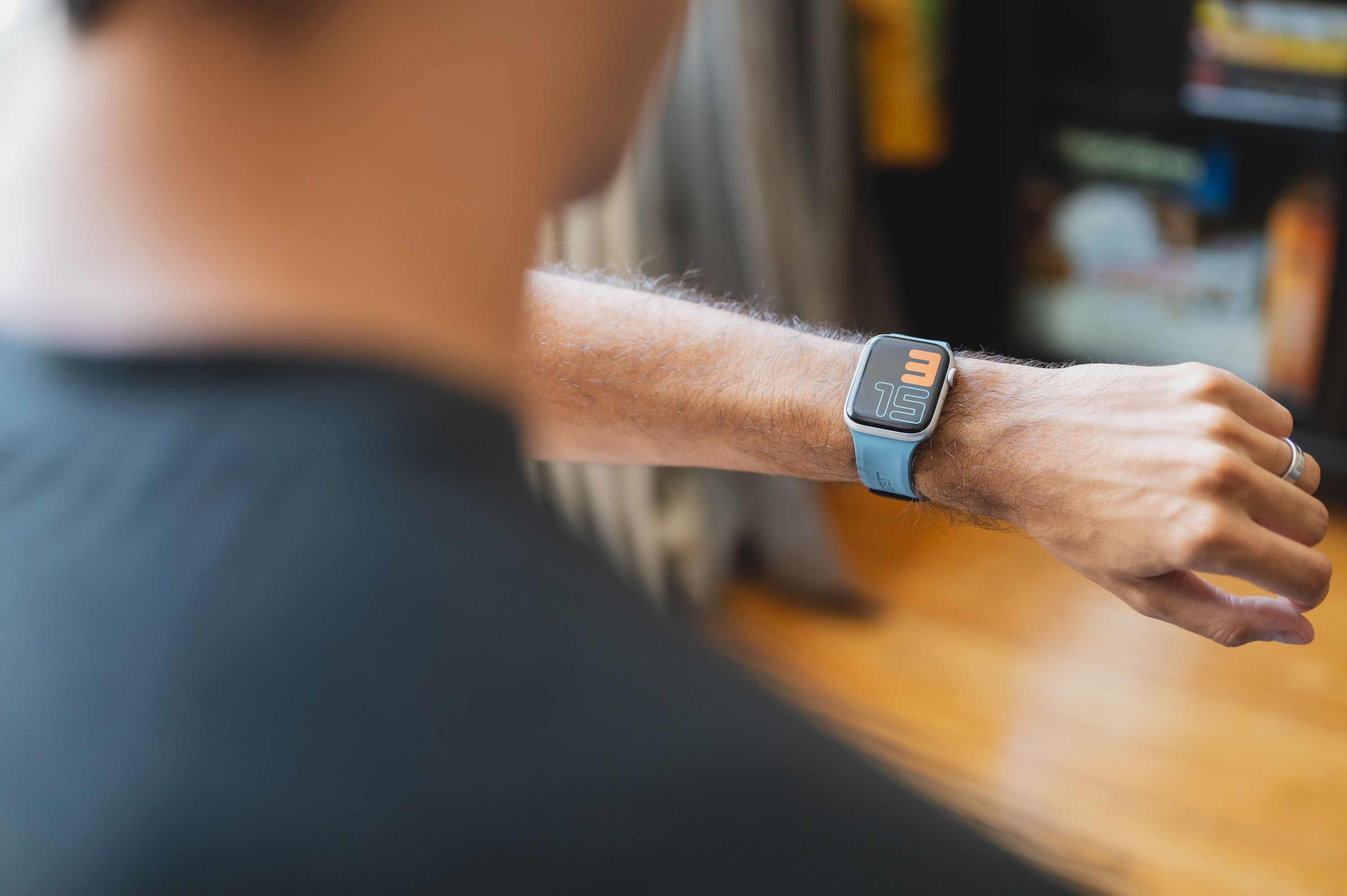 The strap itself is slightly wider than Apple's, giving it a sense of heft and stability, and it features a honeycomb pattern on the underside that helps mitigate sweat build-up. It's not as effective as the perforated Nike Sport bands, but it's noticeably more breathable than the standard silicone straps.
For me, this type of strap is strictly for exercising—I much prefer other options from a pure aesthetics perspective. That being said, I've found myself leaving the UAG Civilian Silicone on even outside of workouts because it manages to look a bit less like a sports-only strap than many of its competitors.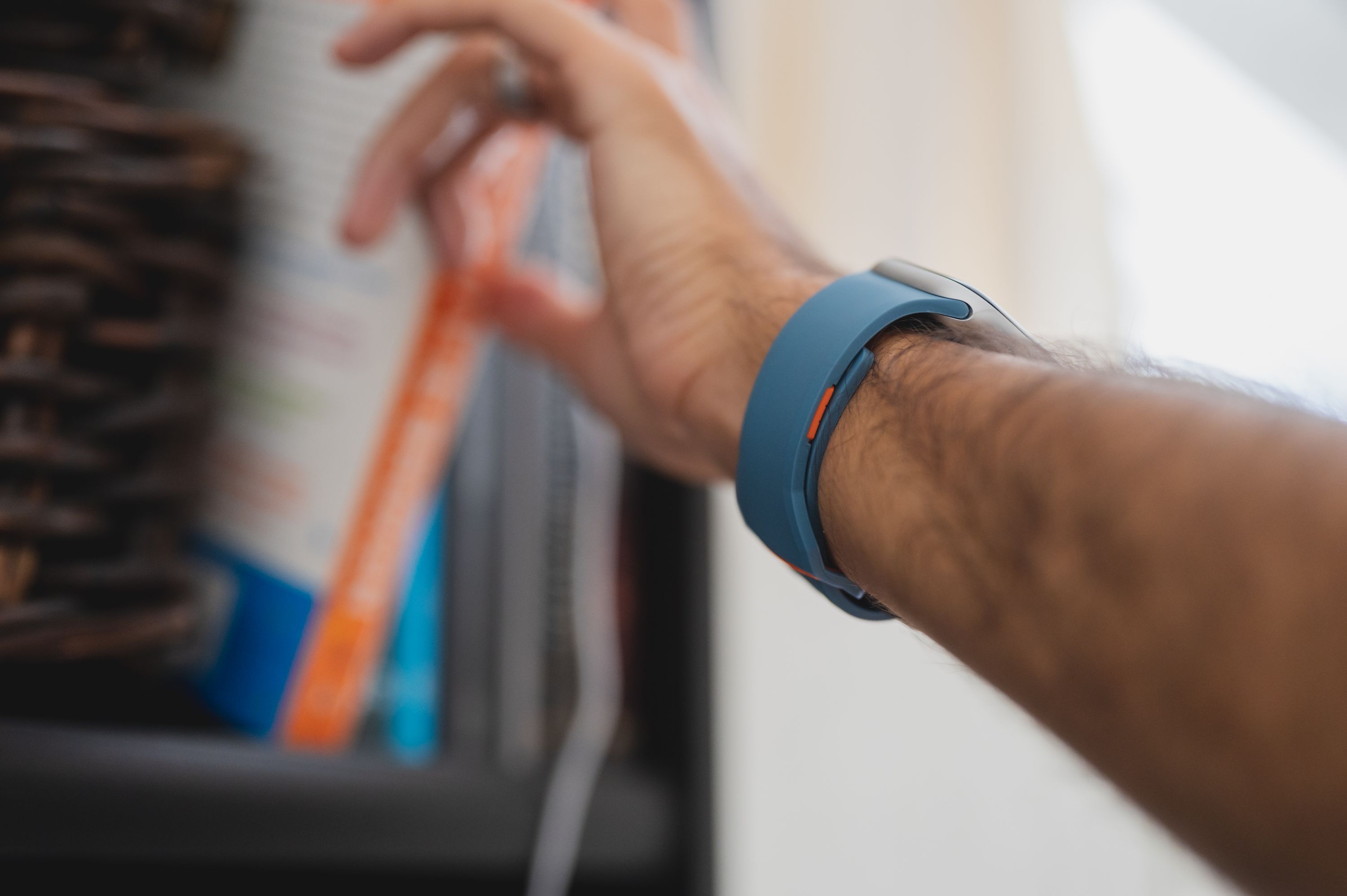 If you're after a practical, durable strap choice for exercising, I think the UAG Civilian Silicone offers a good combination between the breathability of the Nike Sport bands and the simple comfort of the standard silicone bands.
Watch This Space
Despite my reservations about square designs, I do appreciate the Apple Watch's ecosystem of accessories. Between the straps and the customizable watch faces, they allow me to effortlessly switch up the feel of my watch to a degree that mechanical watches simply don't allow for (unless you buy multiple watches, of course).
I'm still holding out hope that Apple eventually releases a round Apple Watch, but until then the benefits continue to outweigh the downsides for my usage and I will continue to wear and enjoy my Apple Watch for what it is.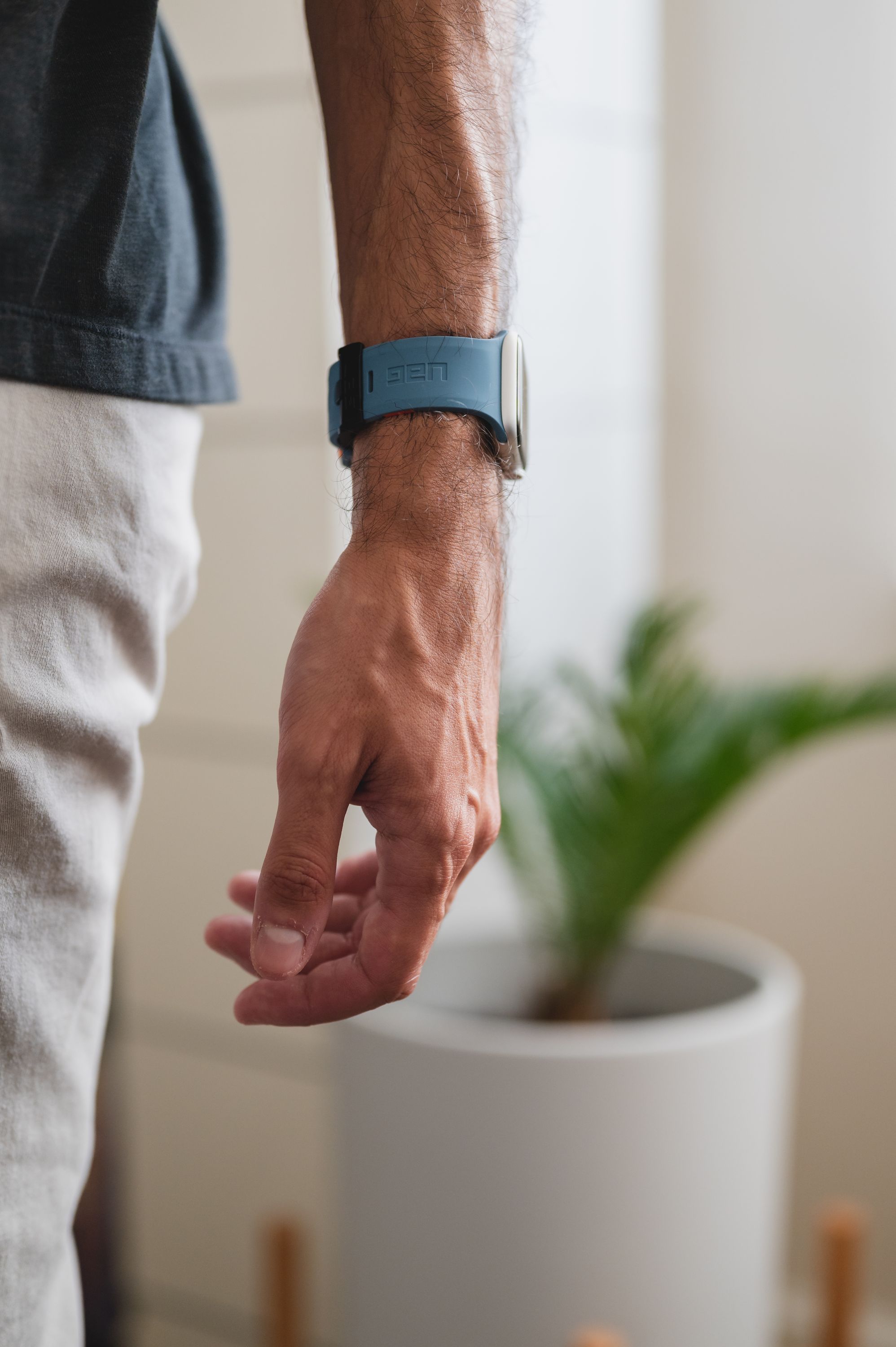 For now, that includes alternating between my UAG Leather and Nato straps for normal use, both of which I like very much. For exercise, I'm still debating between the merits of the UAG Civilian Silicone vs my Nike Sport band, but it's hard to complain about having good options to choose between.
---
Did You Find This Post Helpful?
Please consider sharing it with your network!
This blog is entirely self-funded, and relies on the generosity of readers to keep things active and ad-free. If you would like to support my work, you can make a one-time or recurring donation here.
---
Previous Post
Refreshed RSS and a New Email Subscription Option
Rolling out a new RSS feed system with an email subscription option
Next Post
I Need a Break →
A friend reflects on their social media usage and whether or not it's healthy