November 26, 2018
The New iPad Pro
On returning the latest generation of iPad Pro.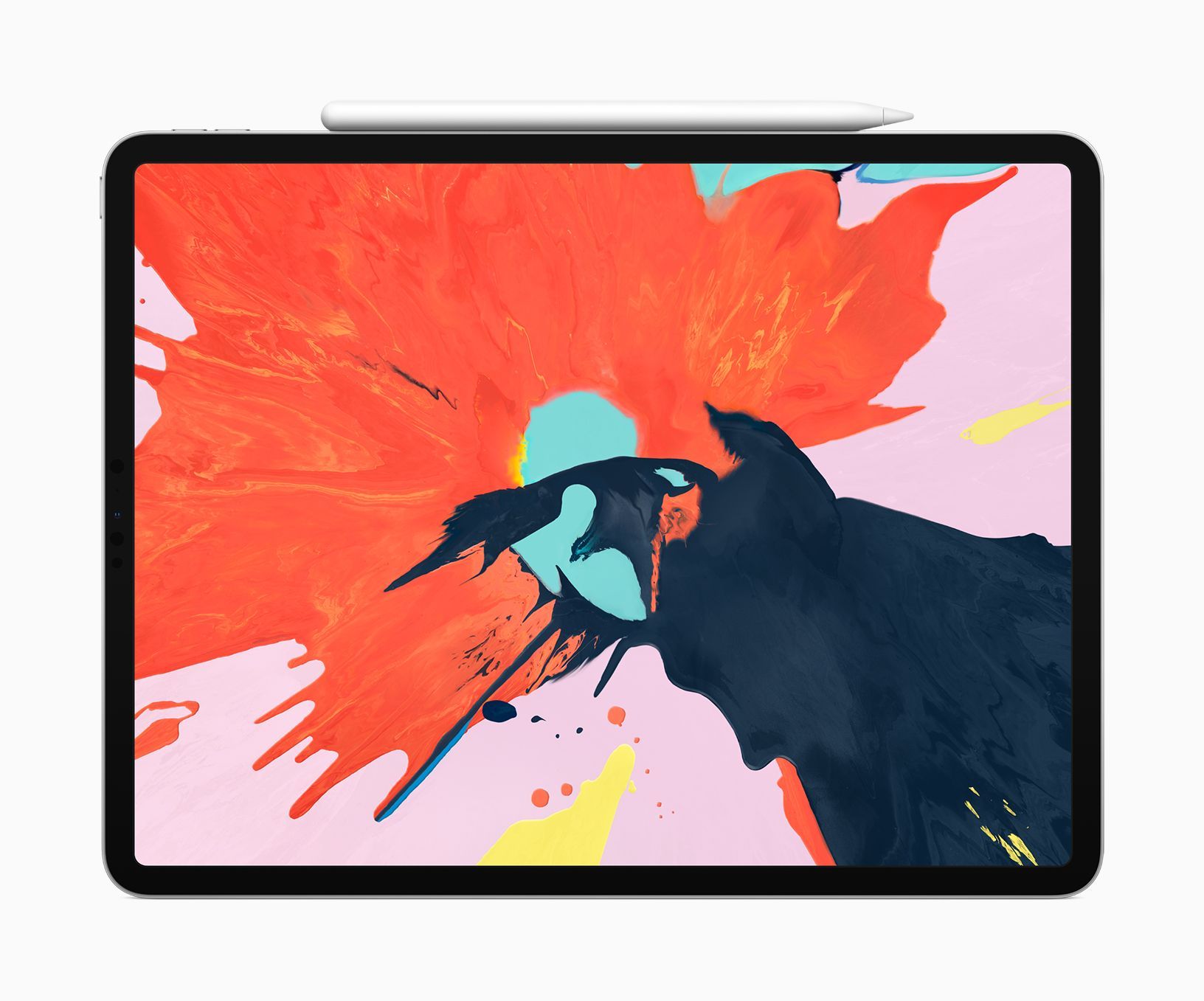 I didn't pre-order the new iPad Pros, nor did I pick one up on launch day. Instead, I took a couple of weeks to watch the review cycle (particularly weak this year), and revisit the decision with a clear head.
When I was taking stock of my current collection of Apple devices earlier in the year, I was conflicted about whether or not I would upgrade my iPad Pro—my only mobile computer—this year. I wrote:
I held off on the 2017 refresh (despite buying and briefly using a 10.5" iPad Pro before coming back to my original 12.9") because ultimately the updates, while solid, were not enough to meaningfully change my usage of the device. Certainly not in a way that merited the significant cost.
That perspective was still echoing in my mind when I eventually wandered into an Apple Store last week and bought the new 12.9" iPad Pro to see for myself how things had progressed.
I had already spent some time comparing the new form factors in the store, so I knew that the 11", while perfect for most, was going to feel too small for me. I also knew that every aspect of the new hardware, from its smaller bezels, to the arrival of Face ID, to the refinement of its accessories, was entirely in line with what I had hoped to see.
$2,133 CAD later, my new 256GB WiFi iPad Pro and I arrived back home together. I set it up as a new device, eager to ditch the cruft of two years worth of usage, and set to comparing it in my daily tasks.
Rather than waffle on for a thousand words, I'll cut to the chase: I returned the new iPad this week. My stalwart 2015 veteran is staying put for the foreseeable future.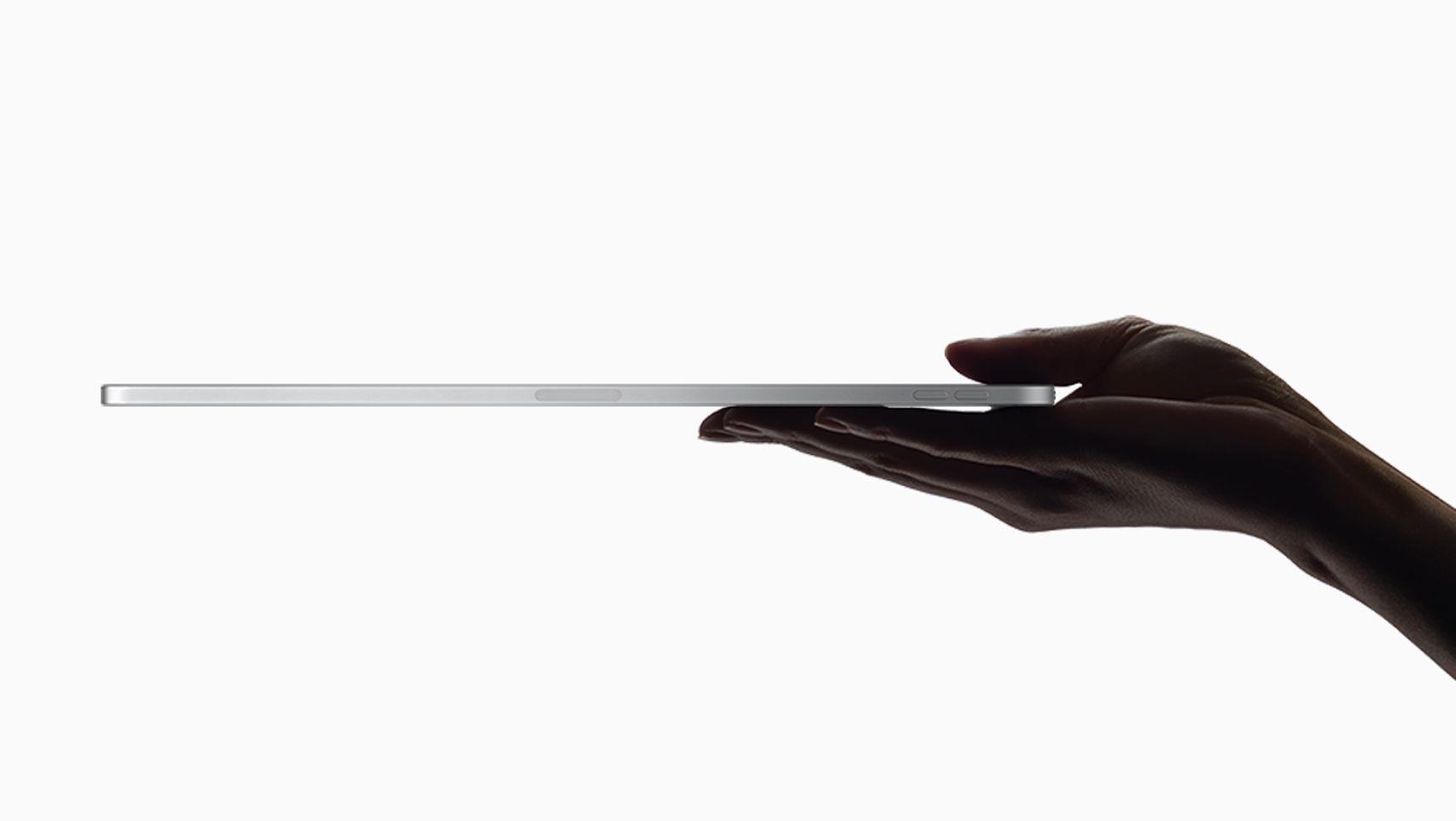 Why?
As wonderful as the improvements are to the new generation (especially since I also benefit from the ones introduced in the 2017 generation that I skipped), I couldn't escape the fact that the new iPad doesn't do a single thing that my old one doesn't.
The only new functionality is the ability to mirror its display to a 5k display. But my 5k iMac at home, an ideal candidate for such a connection, isn't a compatible display. So the only new functionality is something I can never make use of, even if I had a use case for it.
Still, I don't want to discount the value of the various convenience upgrades: Face ID is a huge improvement over Touch ID for iPad usage in particular, the new form factor is satisfying and aesthetically wonderful, the new Pencil improves upon its predecessor in every possible way, and the Smart Keyboard, while different, maintains its appealing qualities from the older generations.
For me, coming from the first gen, I was also happy to have ProMotion back (the single most obvious contributor to new iPads feeling "faster" than old ones, as far as I'm concerned), and of course a brighter, P3-capable display.
The trouble is that all of those things together still don't add up to $2,000 of value for me if there isn't also an improvement in what I can or choose to do with the iPad Pro.
And I should be clear that my usage of the iPad is not "only" as a writing/researching device. Only today, for instance, I performed the following sorts of tasks on it:
Running a meeting for the agency
Splicing together and re-exporting several audio files for a client (which required first downloading the source files from a website, then combining them with other files on our company storage and exporting the result back there)
Accessing and backing up the contents of a client web server to our company storage and then shutting down those server resources
Designing and laying out a holiday card and exporting a print-ready version
That's in addition to the expected stuff like email, note-taking, and writing & publishing this piece.
Lightroom works better on iOS than on the Mac, but any performance gains from the new iPad are mild at best. Exports are faster for sure, but most bulk exports that I perform are from the Mac, not iOS. The new iPad's USB-C port doesn't yet enable me to import or manage photo files any differently than I do now, nor does it reduce cable clutter in my life (it actually adds to it since I otherwise don't typically bring a USB-C cable with me). It does transfer things faster, which is appreciated, but the reality is that when I import a full card of photos, I'm not sitting around waiting for it to complete—I go do something else. So that import taking 2 minutes instead of 5 doesn't change anything for me.
The experience of using Affinity Designer, Concepts, Procreate, and other design-related apps I use isn't significantly different. The iPad Pro hardware was always so far ahead of the software burden on it that even two years later the first gen feels overqualified.
Believe me, I was hoping to find ways in which the new iPad was so much better that it simply had to stay, even if it wasn't changing my workflow yet.
After all, it's likely to stay current for another 12–18 months if Apple's current cycle is anything to go by. And if iOS 13 does end up bringing the kinds of improvements that will change how I can use the device, then wouldn't it make sense to spend the intervening time enjoying the experience of the new iPad?
If that sounds like a reasonable thought process to you, it's probably because you're as good at justifying purchases to yourself as I am. I am an olympian purchase justifier.
Unfortunately, it doesn't hold up to scrutiny. We don't know what iOS 13 will bring, and whether any of its important advances will be exclusive to new hardware. And I don't need the newest hardware to prove that the iPad can be a capable mobile computer. I stopped using a laptop for mobile work in favour of an iPad years ago.
The fact that so much of the discussion around the new iPads has swirled around the toilet bowl of this false premise (CAN IT REPLACE YOUR LAPTOP?) just tells me that the broader tech press isn't well equipped to offer useful insight on the subject yet.
Thankfully, people who actually use iPads in their daily lives and not just for a once-yearly ritual have been starting to put their thoughts down too. Matt Gemmell has done the best job of tackling that subject so far.
I can't speak for other pro users of the iPad, but I know that for my workflows, which include fairly heavy audio, photography, and design demands, on top of the usual content consumption and creation things we think of, the very first generation of iPad Pro is still perfectly capable and perfectly enjoyable to use.
Just because a thing is new and shiny, doesn't mean it's a necessary upgrade. I wish that was the case.
---
Did You Find This Post Helpful?
Please consider sharing it with your network!
This blog is entirely self-funded, and relies on the generosity of readers to keep things active and ad-free. If you would like to support my work, you can make a one-time or recurring donation here.
---
Previous Post
My Olympus OM-D E-M1X Wishlist
Contemplating realistic updates to my camera.
Next Post
Bang & Olufsen H9i
A long-term review of the H9i and how they fit into the landscape of Bluetooth headphones with active noise cancelling.