August 28, 2018
My Life With Apple
Taking stock of my current setup as we look forward to what comes next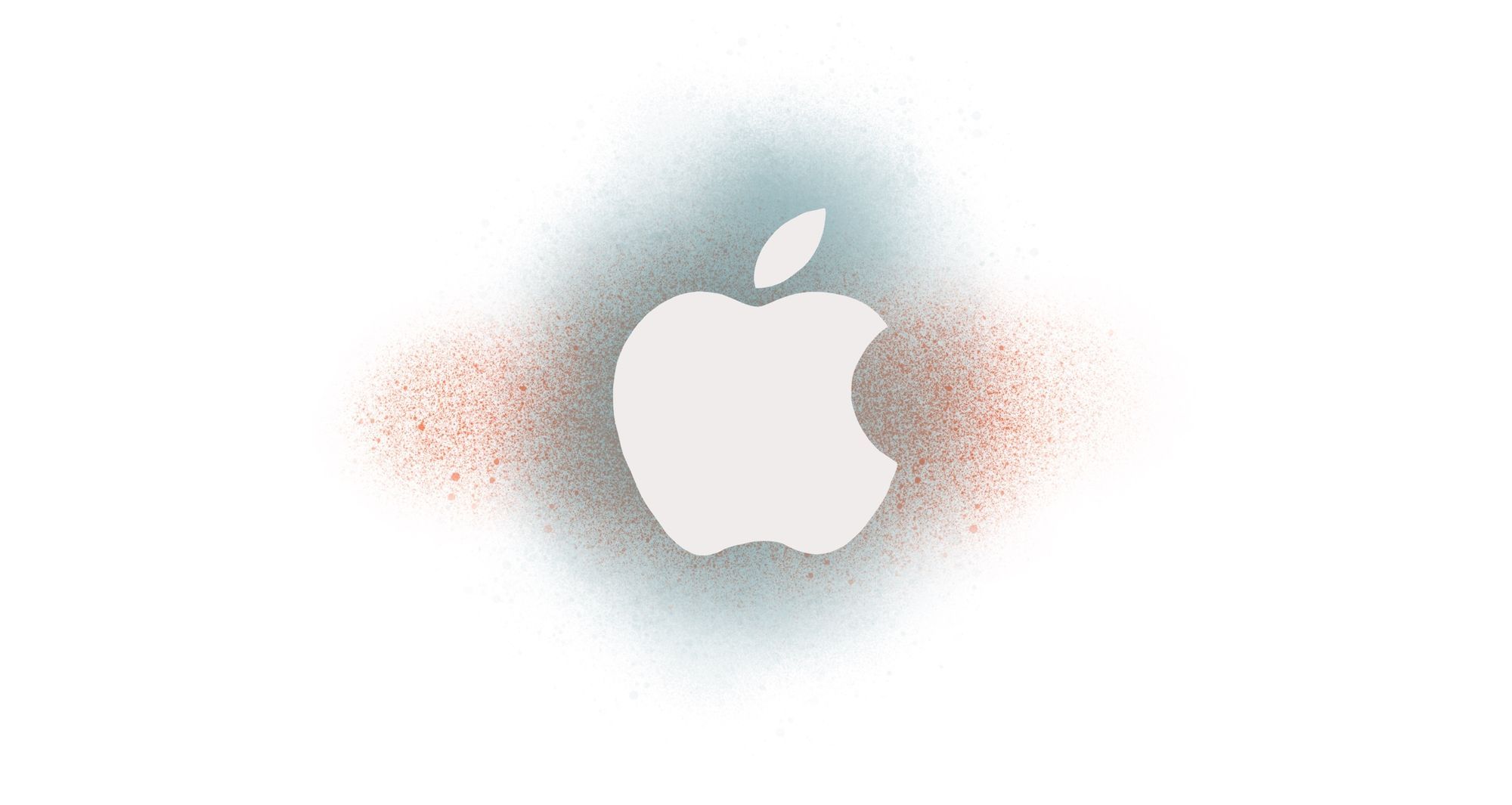 It's new device season, which makes this the perfect time to look back at the past year of living in Apple's ecosystem.
I currently own:
an iPhone X
an iPad Pro 12.9" (the original from 2015)
a Retina iMac
an Apple Watch (Series 0)
AirPods
It's a pretty thorough collection, but upgrading each of these on a yearly basis would be ridiculous. More importantly, months of sustained use tend to reveal which categories deserve an upgrade and which don't require one.
iPhone
I decided to be an early adopter with Apple's transformative new iPhone update last year, and I don't regret it. The iPhone X has been my favourite iPhone in a long time, and it's held up very well over the course of the year.
I wrote about my overall impressions five months in, and basically everything I said then still holds true.
I don't think I'll be upgrading it this year.
The camera would be the main aspect to tempt me, but my iPhone camera usage is fairly limited. My main cameras are small, so at least one is with me pretty much all the time anyway.
The new models will no doubt offer a refinement over the ideas introduced in the X, but I find that my phone usage is declining over time, and the usage that remains doesn't require the latest and greatest capabilities.
iPad Pro
The iPad Pro upended my mobile computing when it was first released. It has become my main device in a way that I didn't think would be possible.
On a recent episode of Candid, I pointed out that the iPad's greatest advantage is that it becomes more capable over time, not less. I can do so much more with my iPad Pro now than I could when I got it in 2015, and I have yet to really push up against the limits of its hardware capabilities.
Doing some mobile audio production and larger photo editing tasks can certainly tax it, but never in a way that makes it feel slow or incapable. Other things like document creation/editing, writing, and design work (now possible with the release of Affinity Designer) feel as quick as ever.
As a result, I'm a bit torn about the prospect of upgrading.
What I'm most excited about is actually the possibility of a hardware refresh. Smaller bezels and the addition of Face ID would make for a more portable, more powerful, and more sleek device. I would also benefit from the last generation's upgrades, so it would feel like a bigger leap.
I held off on the 2017 refresh (despite buying and briefly using a 10.5" iPad Pro before coming back to my original 12.9") because ultimately the updates, while solid, were not enough to meaningfully change my usage of the device. Certainly not in a way that merited the significant cost.
While my current usage doesn't exactly demand a new device, I've seen how much that usage has changed over the past couple of years. I think that new hardware would leave me better positioned to benefit from the platform's ever-expanding capabilities over the next 2-3 years.
iMac
I used the same Mac Pro for 8 years before finally replacing it. But finding a suitable replacement was…quite a challenge.
In the end, I wound up biting the bullet and splurging for a top-flight Retina iMac (2017 generation). The machine has 40GB of RAM and enough horsepower to comfortably last me another 5 years at least.
The iMac Pro came and went without a glimmer of desire in my eye. This machine is more than capable of handling even the occasional video and AfterEffects work I do, let alone the general web, design, audio, and productivity tasks that make up the majority of my work time.
The only potential fly in the ointment would be if my agency decides to invest in an office space soon, which would require me to have a computer there and probably one at home…or one that follows me from place to place. That's laptop territory, but I'd like to avoid going back to that strange land if I can.
Apple Watch
I love my Apple Watch.
I haven't written much about it because it's such a personal device. Frankly, I don't feel as though I have any useful insights to share about it.
The notion of using apps on it dissolved pretty quick, but what's left is still surprisingly compelling. The notifications keep my phone from buzzing or ringing, and the fact that I can keep an eye on what's going on without being drawn into the endless tangle of feeds and honeypots on the phone means I can stay more focused and present.
At a glance, I can see upcoming appointments, the weather, and the time. My notifications from Things, email, and messaging come through too, but that's pretty much it. My most active use of the Watch is using it to control whatever audio I have playing on my phone, for which the glance is perfect.
I was very tempted to upgrade to the Series 3 last year, especially after seeing my friend effortlessly using Siri, apps, and so on with his. The fitness angle was also a strong draw, as my Series 0 battery can no longer survive workout use. If I use the workout features, I'll be lucky to make it through the workout, let alone to the end of the day.
But having already waited three years, I felt as though a little more patience would provide a stronger pay-off.
That's where I remain today. I eagerly await the reveal of the next Apple Watch, especially since rumours point to a potential hardware refresh. Whether that means an entirely new form factor, or just smaller bezels, I'd be happy.
In terms of style, I'm not fancy, but I much prefer round watches to square ones. Still, the blocky Apple Watch has grown on me, and the square screen definitely has benefits in terms of interface design and app information density.
Barring any strange and unexpected problems, I anticipate a new Apple Watch is in my future this fall.
AirPods
Best for last? Every time I use the AirPods, I fall a bit more in love with them.
AirPods are the quintessential example of Apple providing a solution that immediately redefines the category. That sounds like hyperbole, but take it from someone who spends a lot of time obsessing over headphones and audio gear: AirPods are the perfect consumer earbud experience.
They remove the friction of pairing, wires, and bulk. They don't sound great. They don't even sound good, frankly. But they sound good enough, which is the well-established baseline requirement of consumer technology.
I use mine for everything from dish washing podcast listening to exercise playlists. They're small enough to take everywhere, simple enough to be effortless, and in combination with the Apple Watch they provide a seamless playback control experience.
If I were to assemble a wishlist for their successor (besides the already-announced wireless charging capabilities via a new case), it would look something like this:
Have a better seal for improved passive noise cancellation (city noise drowns things out very easily)
Swipe controls instead of tap
Improved call quality
It's not a long list.
Patient Upgrading
If there's a pattern to all this, it's that I'm trying for a slow and reasonable upgrade pace. It's only normal as more devices get added into the mix.
As a tech journalist, part of my job is getting access to these devices to put them through their paces and offer an opinion on whether or not they're worthy of your attention and money, but I think that the more valuable insight I can offer is where it's okay to exercise restraint.
On a personal level, there's also the realization that, as cool as these devices are, there are cooler things I could do with that amount of money. The bigger items each cost as much as a nice trip, and skipping a few of them together could help finance a once-in-a-lifetime journey.
Long-term, I know which I'd rather have.
---
Did You Find This Post Helpful?
Please consider sharing it with your network!
This blog is entirely self-funded, and relies on the generosity of readers to keep things active and ad-free. If you would like to support my work, you can make a one-time or recurring donation here.
---
Previous Post
Olympus 17mm ƒ/1.2 PRO
The do-everything Micro Four-Thirds prime
Next Post
Farewell, Inbox
An unsurprising end to the most innovative email overhaul since Mailbox