January 26, 2019
Thinking About the
Olympus OM-D E-M1X
Pondering Olympus' new flagship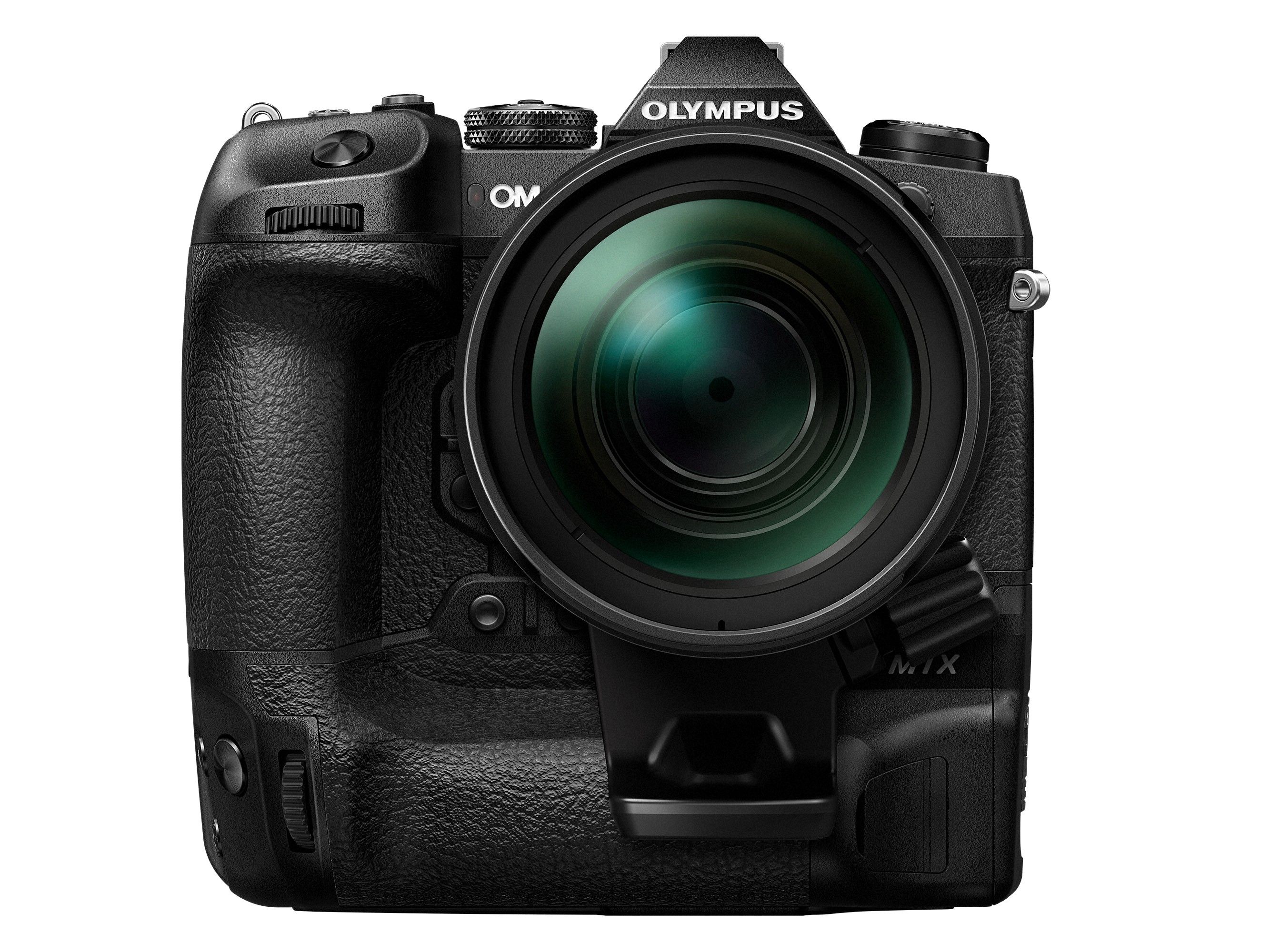 It was lighter than I thought it would be.
From the moment images of its gripped body hit the rumour sites, a storm began to brew. This new thing was a monster. It was huge. Had Olympus lost the plot?
People on the internet were angry.
Steering clear of the ire, I waited patiently to find out more, until the day of its official announcement where I had an opportunity to see, hold, and try the camera for myself.
Ergonomic Impressions
The lighter-than-expected weight was only my first surprise. As someone who shoots a gripped E-M1 Mark II professionally, it's a familiar form factor to me.
While I can't offer any longer term thoughts until I've had an opportunity to shoot with the camera for a while, my first impressions of the E-M1X were extremely positive.
I have handled a lot of different cameras from a lot of different brands, and I can already say without hesitation that the E-M1X feels every bit as durable and well-built as the Canon 1DX Mark II and Nikon D5—if not more so. The precision and toughness of its build is immediately evident, and inspires tremendous confidence in its reliability.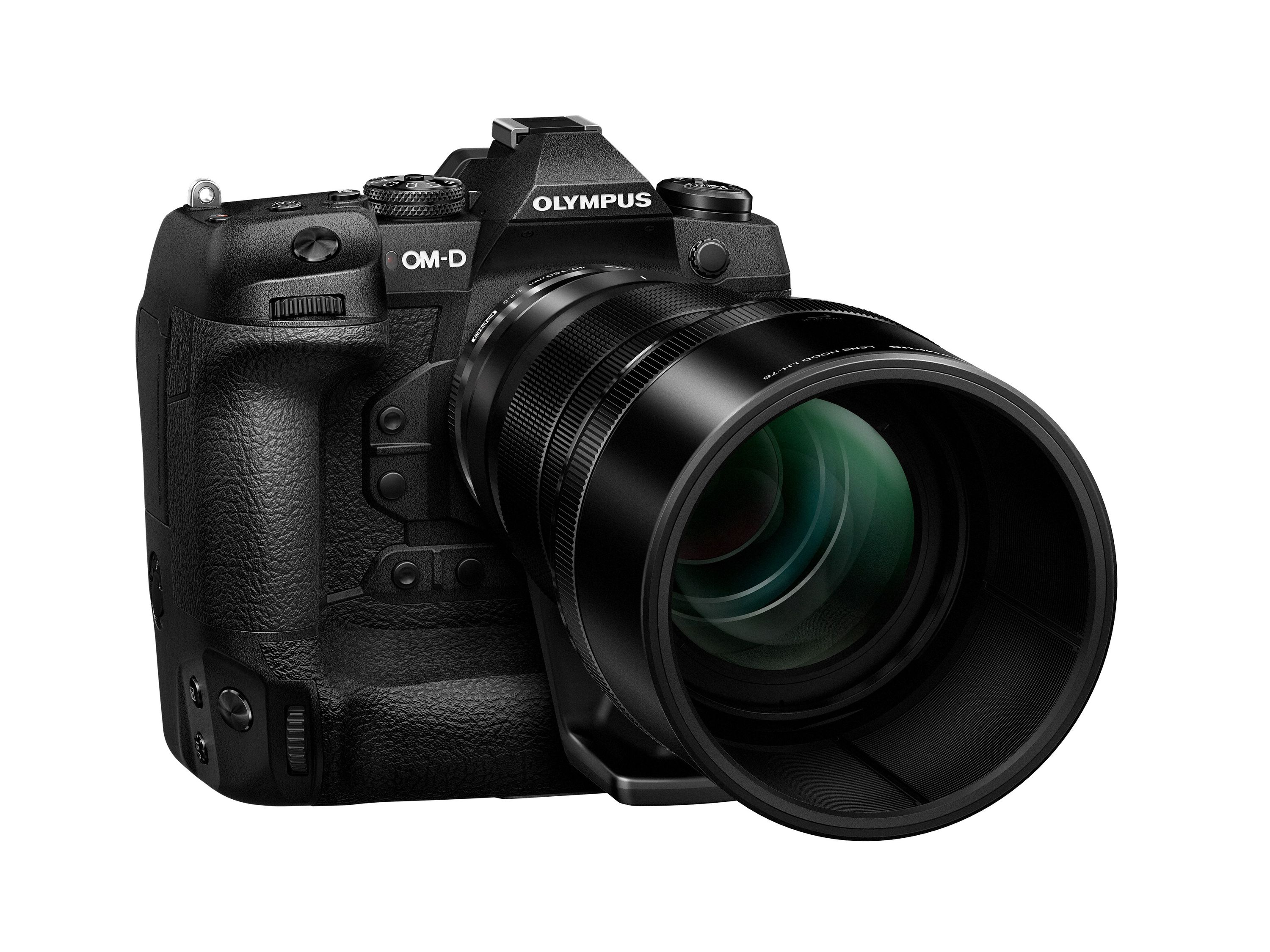 Compared to my E-M1 Mark II with grip, the E-M1X feels almost identical in weight. In terms of raw specifications it's slightly heavier, but the difference is completely obscured by the improved comfort.
Ergonomically, Olympus took the already-terrific grip of the E-M1 Mark II and elevated it to the next level. The grip is less crowded, giving your hands plenty of room to manoeuvre without feeling like you'll accidentally bump a button. It's also a bit deeper, and the integrated vertical grip means that shooters with larger hands won't have to worry about dangling pinkies. I expect this will also allow for less fatigue and hand cramps over long shooting sessions.
A few changes will take some getting used to: the Menu button is now on the opposite side of the camera, there's a brand new AF joystick, the twin dial system is now recessed into the body instead of mounted on the top panel, and there are new buttons to contend with.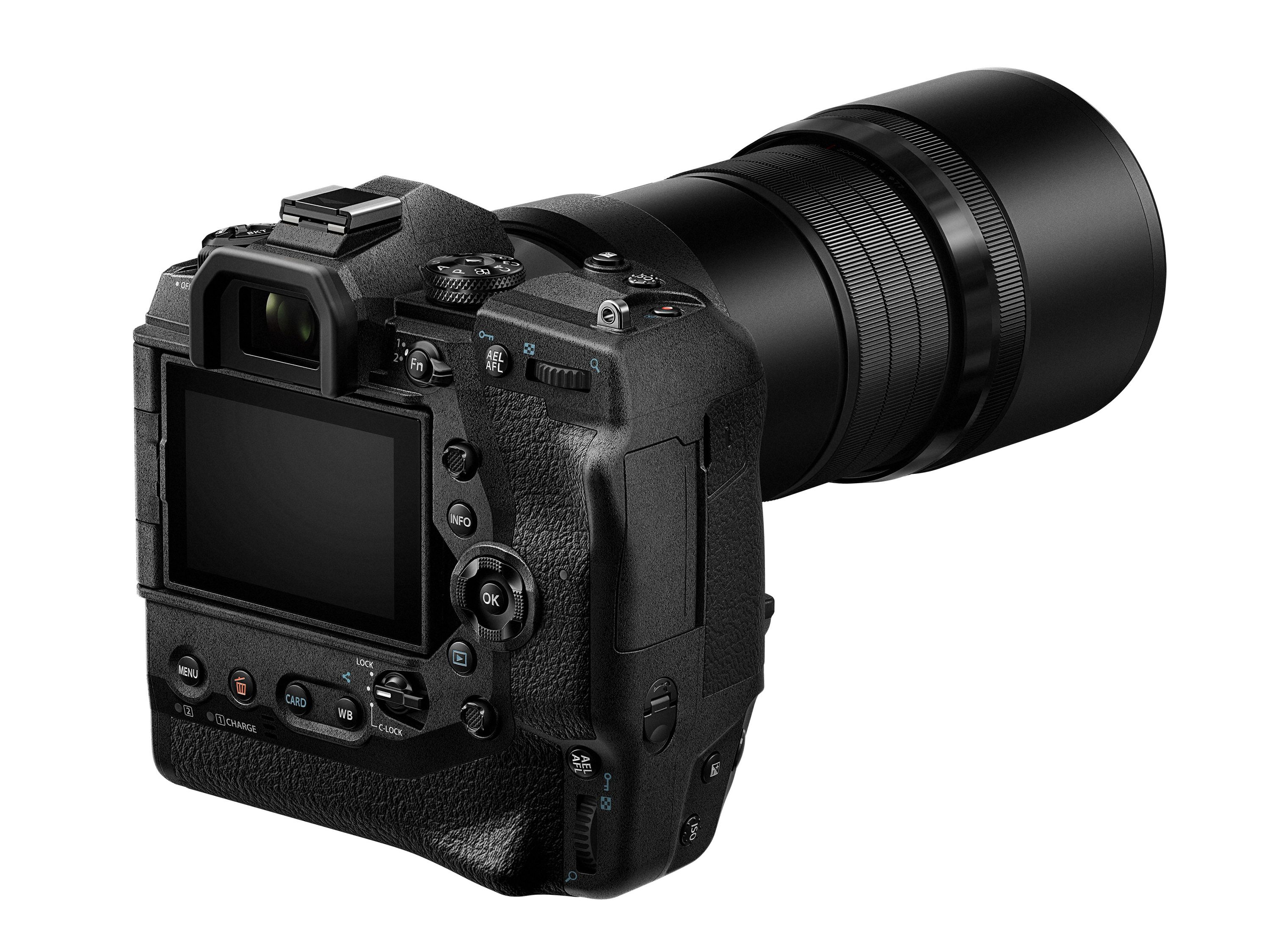 Still, my initial impression is that all of these differences are ultimately an improvement over the E-M1 Mark II, particularly since the button layout is perfectly replicated on the vertical grip for seamless switching of orientation.
Sensor and Image Quality Thoughts
Between the spec sheets, early reviews, and my own hands-on time so far, I think it's safe to say that this camera feels like an iterative update over the E-M1 Mark II when it comes to its features.
Don't get me wrong, things like handheld high-res shooting and the Live ND (in-camera frame-averaging basically) are significant, but this isn't a huge leap forward.
I was hoping for a big sensor breakthrough, but besides a new coating (the exact effects of which I'm still unclear on) we're dealing with the familiar—and enduringly excellent—E-M1 Mark II sensor.
I think I'm okay with that.
While I understand the desire for progress, the truth is that I haven't actually run into situations where the quality of the images from my E-M1 Mark II wasn't good enough. Both for personal shooting and professional work with uses both digital and in print (including large posters, etc.) this sensor has given me plenty of quality to work with. Especially once I put in the time to understand how to get the best results from it.
Some reviewers have suggested that there is an improvement in the IQ of the new camera, but until I can really work with some of its raw files, I can't weigh in on that front.
Perhaps those two sensors are doing more than just speeding things up.
Details
Speaking of speeding things up, one of my top requests when I wrote up my wishlist for this camera was for it to be quicker to start up and wake from sleep.
I'm very happy to report that the E-M1X is noticeably more responsive. It boots faster, it wakes from sleep faster, and every interaction feels a bit more immediate.
This immediacy joins a long list of subtle quality-of-life enhancements, several of which were on my wishlist:
Textured buttons for easy identification without looking at them
Built-in

GPS

and field sensors
A bigger opening for pulling out the screen (easier with gloves on)

USB

charging (and fast charging at that—you can bring both batteries up to full in 2 hours with the right charging source)
Dual UHS-II

SD

card slots (the E-M1 Mark

II

'

s first slot already featured the fastest card write speeds of any camera measured by CameraMemorySpeed)
New extended

ISO

low setting of 100 joins the previously-available

ISO

64 for cleaner images
Fully customizable My Menu section for fast access to important settings
Improved weather sealing (officially

IPX1

certified, but tested to

IPX3

standards and beyond)

AF

joystick works diagonally and moves the focus point quickly
High magnification

EVF

matching the Panasonic

G9

and other market leaders (same resolution as the E-M1 Mark

II

'

s

EVF

, but unlike the

G9

'

s higher-res

OLED

panel it has zero distortion and no resolution change during focus acquisition, which I think is a better set of compromises)
Sturdier eye cup
And that's just what I've noticed so far.
For Professionals
Do these things add up to $1,000 of extra value over the E-M1 Mark II? I don't know yet, but as strange as it sounds, these are the sorts of improvements that I think resonate with the professional photographers to whom the E-M1X is targeted.
As much as it's frustrating for the majority of its customers (since this camera is not for them), Olympus knows what its target market cares about. Amateurs buy features, pros buy reliability. Pay attention to how they're marketing the camera…it's not focusing on the features, it's focusing on the camera's "absolute confidence".
To a working professional, a camera that is totally dependable in any circumstance will outshine a fancier, more feature-packed camera every time. Pros have been getting fantastic results with much less sophisticated cameras than we have today. It isn't features that will get them to switch, it's the peace of mind of knowing that their new cameras will be just as rugged, as reliable, and as long lasting as their previous ones, so they can focus on shooting.
Olympus is offering pros an alternative to their 1D and D5 bodies that matches the toughness but costs half as much, weighs significantly less with lenses at equivalent fields of view, and largely obviates the need for a tripod in many common shooting circumstances. While there are very real sensor size trade-offs, they don't affect all kinds of shooters, and may in fact offer benefits for some kinds of work (macro, good-light wildlife, etc.)
Seen this way, it's not a bad proposition.
Micro Four-Thirds offers a vast ecosystem of lenses, and Olympus is almost unique among camera manufacturers in the variety of additional accessories it makes.
As a personal example, I'm working on getting my diving certification…as you can imagine, I intend to bring my love of photography under the water with me. As I discovered, Olympus is nearly unique among camera manufacturers because they make a robust dive housing and underwater photography system for their cameras.
Even Canon and Nikon users are stuck appealing to third parties for that.
If they continue to bolster their professional services offering and ensure that their support system is as accessible and far-reaching as possible, they'll be in a good position to capture stalwart veterans of the industry who are ready to try something new.
Is It For Me?
I don't know yet whether or not I'll be adding an E-M1X to my kit.
After I spend more time with it, I'll have a better understanding of how its range of small improvements affects my shooting, and thus whether it will earn a place in my bag.
Until then, I look forward to more testing, more shooting, and more news of what's to come over the next year of Olympus' 100-year anniversary celebration.
---
Did You Find This Post Helpful?
Please consider sharing it with your network!
This blog is entirely self-funded, and relies on the generosity of readers to keep things active and ad-free. If you would like to support my work, you can make a one-time or recurring donation here.
---
Previous Post
A Roundup of the Best Wireless Active Noise Cancelling Headphones →
Over the past few months, I've had an impractical number of headphones floating around my apartment. I was looking to replace my old pair of travel
Next Post
Letting Go of Facebook
On distancing myself from predatory technology.