April 16, 2021
A long-standing feature request is granted at last

After years of having this simple feature requested, Amazon has finally relented: You can now choose to show the cover of the book you're currently reading on the lock screen of your Kindle while it's asleep.
This feature is available for most recent Kindle models:
Kindle (8th, 10th Gen)
Kindle Paperwhite (7th, 10th Gen)
Kindle Voyage (7th Gen)
Kindle Oasis (8th, 9th, 10th Gen)
You'll need to be on the latest software update, have ads disabled (either from initial purchase or subsequently), and enable it in the Device Options section of the settings: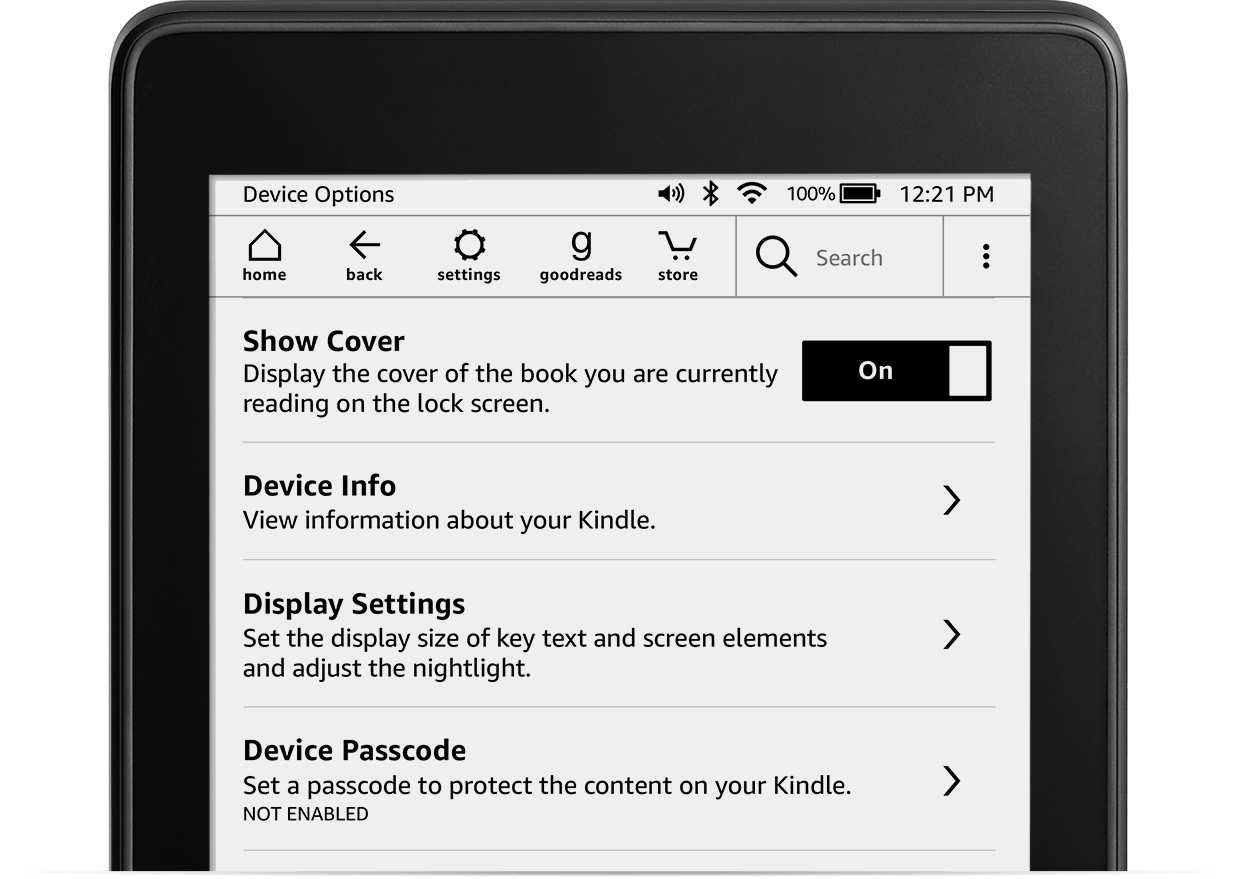 ---
Did You Find This Post Helpful?
Please consider sharing it with your network!
This blog is entirely self-funded, and relies on the generosity of readers to keep things active and ad-free. If you would like to support my work, you can make a one-time or recurring donation here.
---
Previous Post
UAG's iPhone 12 Pro Max Cases
Reviewing two of UAG's slim cases for the iPhone 12 Pro Max
Next Post
One Year of Hey
It's time for me to leave this innovative but frustrating new take on email behind