June 29, 2018
iPad Pro Screenshot Frames Workflow
Showcase your iPad Pro screenshots in a device frame using Workflow on iOS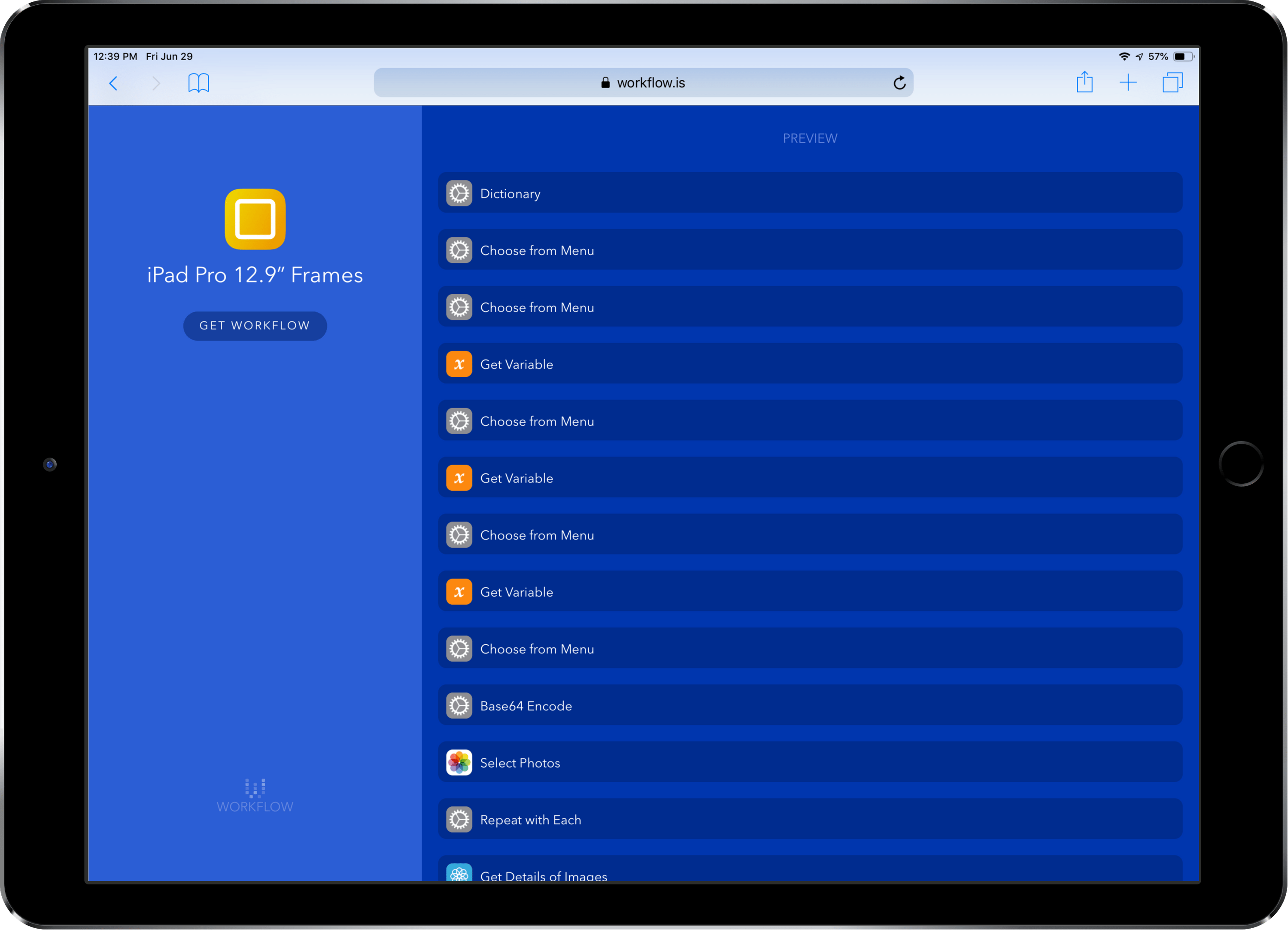 In my quest to learn and do useful things with Workflow (soon to be Shortcuts), I've been looking to solve a concrete problem: making device frames for the iPad Pro.
There have been a few takes on solving this problem already, most notably Jordan Merrick's excellent multi-device workflow, but I wanted something that worked with both iPad Pro sizes and didn't rely on external files (Jordan's grabs the blank device frames from a web URL and unpacks them on its first run—more on this at the end).
Enter Frameshot X.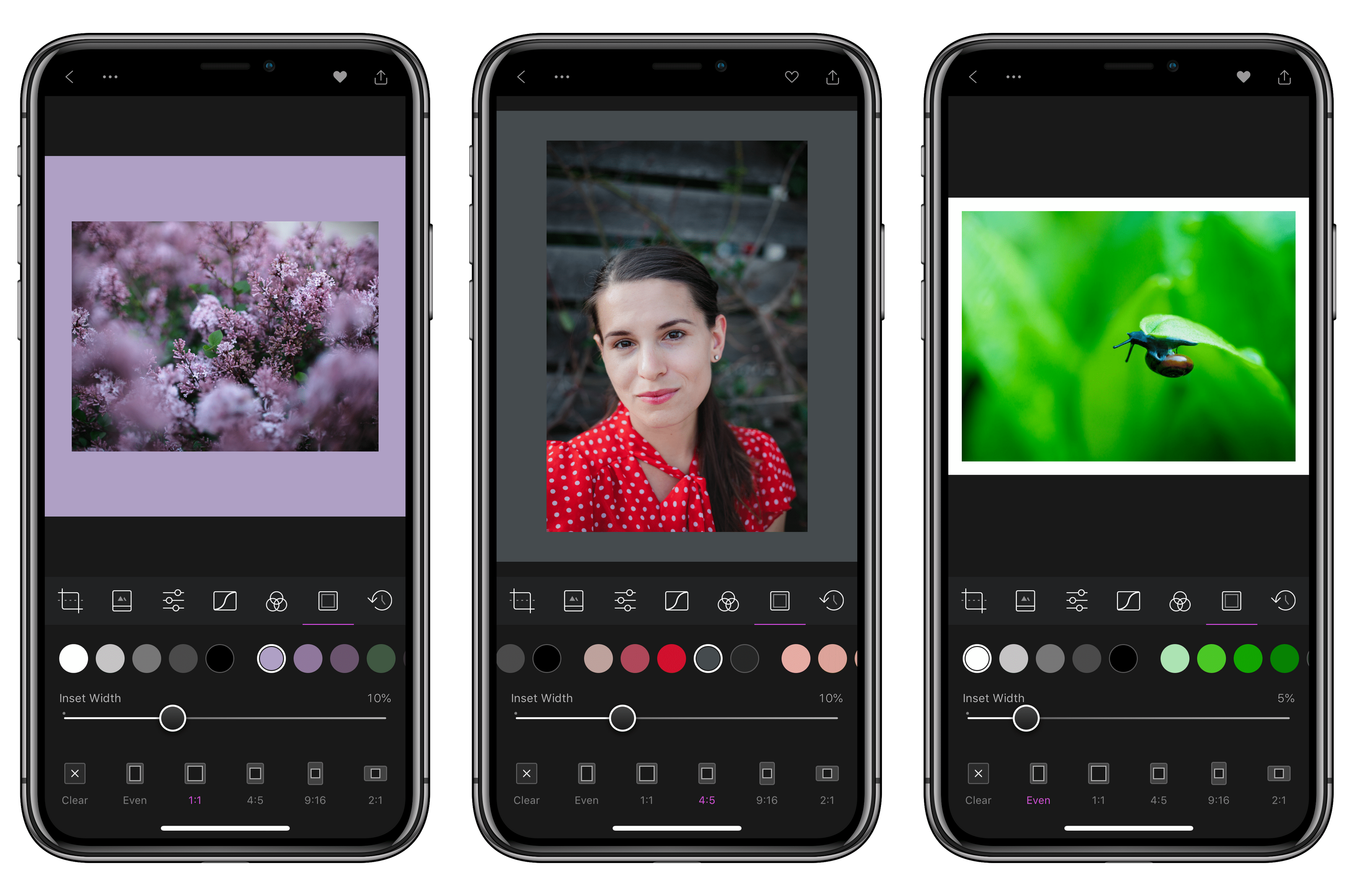 Frameshot offers a perfect solution, but Marcin Chrobak's original only offers iPhone X support. I've taken the liberty of expanding on Marcin's efforts by creating two parallel workflows: one for the iPad Pro 10.5", and one for the iPad Pro 12.9":
iPad Pro 10.5" Frames iPad Pro 12.9" Frames
Like the original Frameshot X, these two workflows will prompt you to select a device colour, then one or more screenshots. It automatically detects screenshot orientation and turns the device frame accordingly. You'll be shown a preview and then asked if you want to save or resize the resulting image.
These workflows dramatically simplify the process of preparing images for articles. Now I can just collect the screenshots and run them through the appropriate workflow in a batch, and I'm done in a fraction of the time. It's a fun example of where iOS is faster than a desktop environment. Rather than opening a graphics program, opening a device frame mock-up, then placing each screenshot and saving out the result, Workflow lets me accomplish the same task in a few taps.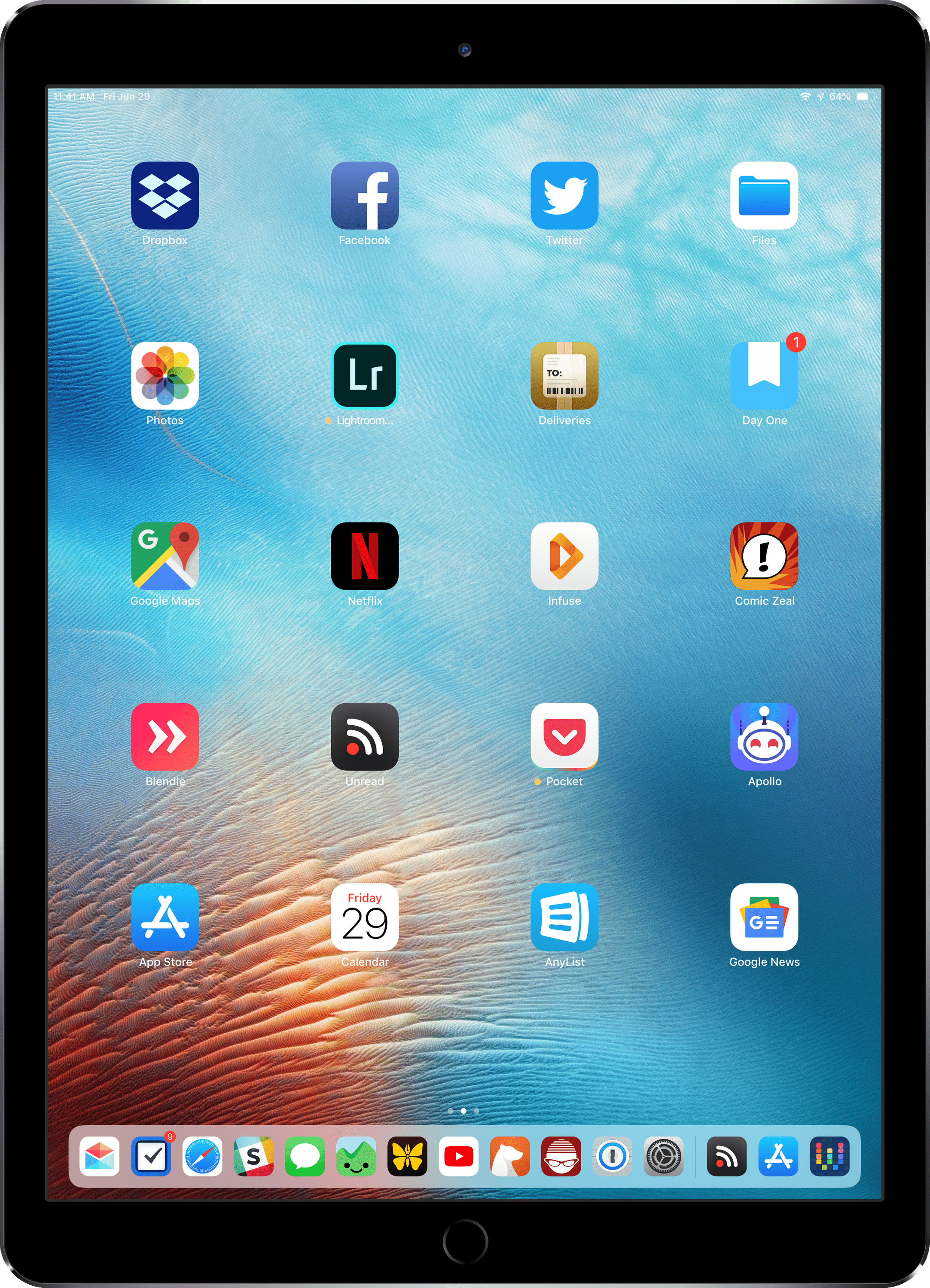 For Workflow geeks, the reason I preferred Marcin's approach is because he's come up with a way to include images in a workflow despite not being allowed to embed files.
His method is clever: instead of requiring a download of files from a server, it "embeds" the blank frame images by encoding the files as base64 strings and then using Workflow's built-in base64 decode function to turn them back into image files during the workflow's run.
This means the workflow is entirely self-contained, and will work offline right from the start.
In any event, I had a fun time figuring out how the original worked and then preparing the required device frames to make these two parallel versions.
I hope you find them as useful as I do!
---
Did You Find This Post Helpful?
Please consider sharing it with your network!
This blog is entirely self-funded, and relies on the generosity of readers to keep things active and ad-free. If you would like to support my work, you can make a one-time or recurring donation here.
---
Previous Post
TP-Link Smart Bulb & Smart Plug
Plug & Play
Next Post
Olympus 17mm ƒ/1.2 PRO
The do-everything Micro Four-Thirds prime